A-Pro® Tacoma Home Inspection:
Information on Types of Inspections Services
Home Buyer's Inspection (Pre-Purchase Home Inspection)
A-Pro Tacoma Home Inspection provides Industry-leading 500 point Pre-Purchase Home inspections. A standard Pre-Purchase home inspection is a visual examination of the physical structure and major interior systems of a residential building, much like a physical exam that your doctor may perform on you. However, it should be clearly understood that a home inspection is not to be confused with an appraisal, warranty evaluation, building code inspection, a guarantee of any kind, and/or an insurance policy on the condition of the property.
Sewer Scope Inspections
One of the more unpleasant surprises new homeowners encounter is the sight of water backing up into their homes or the smell of raw sewage due to a clogged sewer line. That's why you'll want a Sewer Scope Inspection before you buy it. Thanks to a mini video camera placed in your sewer line by a certified technician, you'll know if there are problems—such as tree roots—that demand immediate attention. Learn here what you can expect from your inspection.
Wood Destroying Organisms (WDO) aka Pest Inspection
There are many types of wood-destroying organisms that can cause damage to a home. All of the inspectors at A-Pro Tacoma have received advanced training in this area and hold a Structural Pest Inspector License issued by the Washington State Department of Agriculture. Your inspector will check for the most common pests in our area (wood-boring beetles and wood rot fungi) as well as for carpenter ants, termites, and evidence of prior pest treatment.
A WDO inspection and report are included FREE with every home inspection.
Whether you're buying, selling, or refinancing your home, there is a high probability that you will need a WDO report. WDO reports provide evidence of possible infestation by wood- destroying organisms or WDO damage that is visible and accessible at the time of inspection. In addition to identifying possible infestations and previous treatment, a WDO report will alert a lender or buyer of potential problems within the home.
Drone Roof Inspections in Tacoma Washington
A-Pro takes Home Inspections to new Heights! With the use of drones, licensed aviator Jon Teabo an expert Home Inspector in Tacoma, WA. Teabo is one of the best home inspectors in the area to use drone technology to inspect roofs. This drone roof inspection technology has many advantages since many roof types should not be walked on or may have too steep of a pitch and can endanger the inspector. This eliminates those problems and allows the roof inspector to take unlimited up-close pictures as part of the roof inspection process. The drone roof inspection technology can help identify hail damage, wind damage, damage caused by trees, and more. Senior Inspector Teabo states that he uses it mostly for new home-buyers since the roof is a high-cost item that all buyers want to know about.
HUD/FHA Manufactured Home Foundation / Addition Certifications
Do you own a manufactured home that you are trying to sell or refinance? Or are interested in purchasing a manufactured home using a mortgage lender? In many cases, a foundation certification is required on a manufactured home to verify that the foundation is present, permanent, and functional. The only way for the lender to verify that the above criteria are met in an individual manufactured home is to have the foundation inspected and have an engineer certify that specific foundation. At A-Pro Home Inspection Services, we are not structural engineers, but we have partnered with an engineering firm that specializes in the certification of permanent foundations for manufactured housing. We can help you and your lender get the engineering certification needed for the permanent foundation of your manufactured home. Give us a call. We would love to help.
Home Seller Inspection (Pre-Listing Inspection)
The Home Seller Inspection sometimes called a pre-inspection is a very intelligent but often underused selling tool for a prospective home seller. Getting the home inspection done prior to placing a home under contract or even on the market gives the current owner an opportunity to exhibit transparency in a future transaction thus potentially speeding up the selling process and eliminating last-minute deal points that could kill the sale. A major benefit of a Home Seller Inspection is any repairs needed can be systematically and efficiently taken care of without the pressure of a pending deadline.
The actions of the inspector in this type of inspection mimic that of a Home Buyers Inspection except that the report is delivered to the seller. Want to shorten the days on the market that your property stays on the market? Call A-Pro Tacoma home inspection and order a Home Seller Inspection and get us working for you.
New Home Warranty Expiration Inspection
A-Pro offers new home warranty inspections to detect notable defects before your one year builder's home warranty expires. A-Pro Home Inspections will meticulously document and report visual defects within your new home that may be covered under your builder's home warranty in order to maximize your home warranty coverage. The Home Warranty Inspection report will give you the leverage you need to obtain the repairs necessary before your builder's warranty expires on your new home.
This could be your last chance to correct installation deficiencies common with new home systems and components failures. We highly recommend scheduling your home warranty inspection with us at the beginning of the 11th month. This will give you the time you need to coordinate and discuss our expert hardbound report with your new home warranty provider. Waiting until the last minute can force new homeowners into a disadvantaged negotiating position with the home warranty provider. Regrettably, some home warranty providers charge high premiums for their warranties but are less enthusiastic about paying claims. Call A-Pro Tacoma home inspection today before your new home warranty expires, leaving you with safety and performance-related deficiencies that should have been corrected.
Maintenance Home Inspections
The Maintenance Home Inspection is a service offered to existing homeowners to help protect what to most of us is our largest investment. This is one of the most comprehensive inspections we do since we have the opportunity to work with the homeowner to gain access to areas that are not available during a visual-only inspection. The goal of the Maintenance Home Inspection is to detect potential system failures or other issues within a home to allow the homeowner to make informed and prioritized repairs while hopefully avoiding the major home cost surprises.
We recommend Maintenance Home Inspections at a minimum every three years. We have found that many clients hire us to inspect elderly parent's homes, rental properties, and vacation homes.
Take control of your home repair budget and improve your ability to communicate with contractors by hiring A-Pro Tacoma Home Inspection to conduct a Maintenance Home Inspection.
FHA Home Inspection
The FHA (Federal Housing Administration) Home Inspection is our standard industry-leading Home Inspection but formatted to meet the requirements of our clients that are utilizing an FHA loan. FHA loans provide an option for homeownership to borrowers who may not qualify with other lenders, and often allow lower down payments and interest rates. An FHA insured mortgage can be used to purchase a new or existing home. A home inspection is strongly recommended by the FHA as part of the loan process.
As the FHA is a Federal program, the reporting requirements on Home Inspections supersede those of any state-mandated reporting requirements. Ensure your loan process is not slowed down due to the Home Inspection expectations and that your investment is protected by calling A-Pro Tacoma Home Inspection to conduct your FHA Home Inspection.
HUD Inspection
There are specific forms associated with HUD homes and their inspections. A HUD home is a property acquired by HUD (U.S. Department of Housing and Urban Development) as a result of a foreclosure action on an FHA-insured mortgage. HUD becomes the property owner, offers it for sale, and then sells it at market value as quickly as possible. HUD properties are sold as-is without warranty and no repairs should be performed on a property until after the new owner has taken possession. It is critical when purchasing a home sold by HUD to get an A-Pro Tacoma Home Inspection as soon as possible for a number of reasons:
(1) The inspection may uncover a condition that makes the buyer choose to walk away from the deal and just forfeit the earnest money. A foreclosure is highly likely to have had maintenance ignored and the home to be neglected even abused.
(2) The home is vacant and the time to actual closing is often extended in a HUD transaction, any new damage occurring before closing has a realistic chance of being covered by HUD if well documented.
HUD 203(k) program
The 203(k) program was created in the early '60s as a way to obtain funds needed to complete repairs and to refinance or purchase a home. The program's complexity prevented it from being used effectively until the mid-'90s when consultants were first introduced to the field. Many of our A-Pro Home Inspectors are certified consultants and can help you navigate this complex process.
Certified Home Inspection
The Certified Home Inspection is a unique offer from A-Pro Tacoma Home Inspection and is designed for the home seller that wants to add some extra spice to their Home Seller Inspection. A-Pro will conduct the standard Home Seller Inspection and add selling features to help you more quickly sell your home at a higher price.
Imagine selling your home as already maintaining a Certified Home Inspection! Call A-Pro Tacoma home inspection today.
New Home Construction Phase Inspection Program
The building of a home is critical at every step. Having an ITI® certified building inspector present at each step of this process is also critical. While most contractors are very good at what they do, it is imperative to have another set of eyes to verify the decisions that they have to make and the execution.
The A-Pro New Construction Phase Inspections Program consists of three (3) inspections for the home buyer.
For all new construction phase inspections, it is important to get an idea from the builder a date that they anticipate the building will be ready for each phase of the inspection – as soon as the date is given, notify us immediately.
Final Walk Thru Home Inspection
Having A-Pro Tacoma Home Inspection on your side during the final walk thru Inspection is a wise decision. A final walk-through is executed a few hours to five days before closing. It is not a home inspection nor is it a time to begin negotiating repairs. The primary purpose of the final walk-thru inspection is to make sure that the property is in the agreed-upon condition you agreed to buy it in. (agreed-upon repairs/improvements, if any, were made satisfactory) Many clients re-hire us to conduct the walk thru after our initial home inspection when there were changes, repairs or improvements negotiated in order to come to a purchase agreement.
Additional Inspections
There are additional inspections outside of the scope of a standard Home Inspection. Most home inspectors in the State of Washington follow minimum standards of practice required by Chapter 308-408C WAC. A-Pro provides a 500-point inspection which covers over 1,800 systems and/or components. Contact your A-Pro inspector today for further details.
Below are ancillary services that may be of interest to you now or has a homeowner.
Home Repair Verification Inspection
Many clients hire A-Pro to Inspect and verify that specific Home Repairs have been done satisfactorily. The major advantages of using A-Pro to verify home repairs are when the client does not have the technical background or time simply does not allow them to address. We work for remote landlords as well as adult children of elderly parents who live independently to ensure our clients get everything that was agreed upon before making a final payment to a contractor.
Roof Damage Inspection
Have you had ever wondered if the inspector the insurance company sends out (or doesn't send out) to inspect a roof after a storm involving high winds or hail is working for you or the insurance company? A-Pro Tacoma Home Inspectors are certified to inspect roof damage for you. For a fair and balanced assessment of the damage to your roof call A-Pro and make sure you have a professional on your side.
Lead Paint Inspection
The use of Lead Paint in homes was eliminated in 1978. If your home was built prior to 1978 getting an Inspection specifically to detect lead paint could be advisable but is absolutely critical before you do any type of home improvement projects that require even mild demolition. Many of our A-Pro locations are certified in lead paint inspection.
The health implications associated with lead paint are serious, the toxins from lead paint are most dangerous when the paint is disturbed in some manner and the dust particles infused with lead come in contact with people. Children and women who are pregnant or may become pregnant are the most susceptible to the negative effects associated with high lead exposure.
Carbon Monoxide Testing and Inspection
Carbon Monoxide (CO) is a colorless, odorless, toxic gas and all fuel (gas, oil, kerosene, wood, or coal) burning appliances have the potential to produce CO to some degree due to incomplete combustion. Appliances (including fireplaces) that are not installed, maintained and used properly run the risk of causing CO accumulation to dangerous levels. Extreme CO exposure can cause death, considering that the gas is colorless and odorless proper detection is vitally important.
You're A-Pro Inspector can test for Carbon Monoxide in the home as well as the appliances and fixtures that may be causing a dangerous level. You're A-Pro Inspector will also advise you on the proper detectors and the recommended locations of the detectors as well as the proper maintenance needed for offending appliances.
Foundation Inspection
At A-Pro we understand that a home's foundation condition ranks very high with our clients relative to concerns about a property. We can do a Foundation Level Survey ($175) if you are concerned about the Home's Foundation. Call us if you need a foundation inspected.
Pool and Spa Inspection
Swimming pools and spas are most often excluded from a standard home inspection because they require special training and a separate report. This is not to say that Pool and Spa Inspections are not important, they absolutely are. A pool and/or spa are often vital components to that dream home. When mechanical, chemical, and especially safety issues surface with a pool or spa the dream can turn into a nightmare compounded with liability. Protect yourself and ask your A-Pro Tacoma Home Inspector for a Pool and Spa Inspection. Our in-depth Inspection will not only uncover critical issues present but also help you in the planned maintenance of your pool and/or spa.
Mold Inspection
Most if not all of us have heard the horror stories associated with mold in a home and it is absolutely true that an elevated condition of mold in a home is a health danger. Certain mold spores can lead to respiratory disease, allergic reactions, and other health issues. All mold and the conditions for mold growth (Moisture) can compromise the structure of the home. For Mold to grow it needs three things: (1) Food Source (2) Moisture (3) Warmth
An A-Pro Mold Inspection can help prevent serious problems and significant expenses.
Radon Inspection
It may surprise you that Radon is the second leading cause of lung cancer and that nearly all homes have some level of Radon in them. Radon is an odorless and colorless gas that emits radioactive uranium breaks down in the soil, water, or rocks. Radon enters a home in many ways such as through cracks in slabs, wall joints, and water supply. An elevated amount of Radon in a home is a health hazard. The standard Home Inspection does not include Radon testing.
The EPA has recommended that every home is tested for Radon and that if the test comes back at an exceeded level to fix the home. The good news is that repairing a home to normal Radon levels is not usually a high-cost proposition.
If you need A-Pro's help in testing for Radon and/or reading the results please call on us.
Thermal Imaging Inspection
Thermal Imaging Inspections are not included in a standard home inspection. Many people like to think in terms of a Home Inspection as compared to a Doctor's visit. A standard Home Inspection compares to a Physical performed by a doctor when he does a thorough visual check on you. A Thermal Imaging Inspection compares to going in for an MRI.
A thermal imaging inspection is performed with an infrared camera. The Inspection can provide home buyers, sellers, or homeowners with a wealth of information such as:
Structural defects caused by wood-destroying insects
Energy and heat loss
Moisture penetration and or leaks
problems with electrical wiring overheating
And much more
Call A-Pro Tacoma Home Inspection for a Thermal Imaging Inspection when you need to know more.
Structural Inspection
A standard home inspection includes many of the elements of a structural inspection but is not as in-depth as a stand-alone Structural Inspection. During a Structural Inspection, the A-Pro Inspector will be looking for and reporting on only the foundation and supporting elements of a home, investigating for a variety of distress indications that may result in repair or further evaluation recommendations.
If you notice a problem such as a sagging roof, bowing walls, or cracking foundation or your home has been subject to severe storm damage, flooding or fire call your A-Pro Tacoma Home Inspector for a Structural Inspection.
Commercial Building Inspections
Commercial property is defined as the building structures and improvements located on a parcel of commercial real estate. These may include structures such as buildings with residential units operated for profit, mixed-use buildings, strip malls, motels, factories, storage facilities, restaurants, and office buildings.
A commercial inspection requires the inspector to make observations, conduct research, and report findings. A-Pro Tacoma Home Inspection will conduct Commercial Inspections for you.
The A-Pro Inspector will collect information through visual observation during a walk-through survey as well as to conduct research about the property including key components and reports relative to the property. A-Pro will then generate a meaningful report about the condition of the property based on the observations made and research conducted.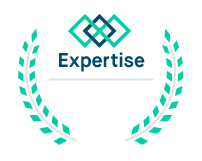 Best Home
Inspectors in
Tacoma
2018
Jon Teabo, CHI, PHI

2522 North Proctor Street, STE 502, Tacoma, WA 98406-5338
A-PRO TACOMA HOME INSPECTION COVERAGE AREA (area includes these cities & zip codes in Washington)
Cities:
Tacoma, Lakewood, Federal Way, Puyallup, Fox Island, Gig Harbor, Auburn, Sumner, Seattle, Vashon, Kent, Spanaway, Bonney Lake, Dupont, Port Orchard, Graham, Renton, South Prairie, Black Diamond, Lacey, Maple Valley, Bremerton, Mercer Island, Bellevue
Zip Codes:
98402, 98403, 98405, 98406, 98408, 98409, 98416, 98418, 98465, 98401, 98405, 98407, 98411, 98412, 98413, 98415, 98417, 98418, 98419, 98421, 98422, 98424, 98431, 98433, 98443, 98444, 98445, 98446, 98447, 98448, 98464, 98466, 98471, 98481, 98490, 98493